For those of us who recall the 2000s, you'll agree that network television was garbage (as if that fact has ever not been true). More specifically, shows like The O.C. displayed an epically failed attempt to define/redefine the youth culture of the time. Why mention such a shit-tier show from over a decade ago? Jews. Yep. Never fails. Fox pushed a little too hard on this one, by naming the Jew.
If you're vaguely familiar with the concept, it's a show about a Jewish family that took in a fuck-up goy teen who has a full-on "Ross/Rachel" relationship with the goy-ess Mischa Barton. But that plot is beyond played-out. It's the other half of the teen cast that's more interesting – the Jews. Adam Brody is conspicuously cast as the reasonable punk/nerd who counterpoints that of Benjamin McKenzie. Rachel Bilson (half-Jew, daughter of a sex therapist) plays opposite Mischa in the foursome, which strangely reminds me of the film Bob & Carol & Ted & Alice. And not unlike the recent sitcom The Goldbergs, the show attempts to present Jews as normal, reasonable and white-presenting. In the O.C., the white characters (Mischa and Benjamin) are ridiculously flawed and there for easily contrasted by the seemingly normal Jew family and even Bilson character. I honestly don't care enough to go back and find out what the various episode plots were, because the focus of this post is not The O.C.. It's what the Jew actors did afterwards.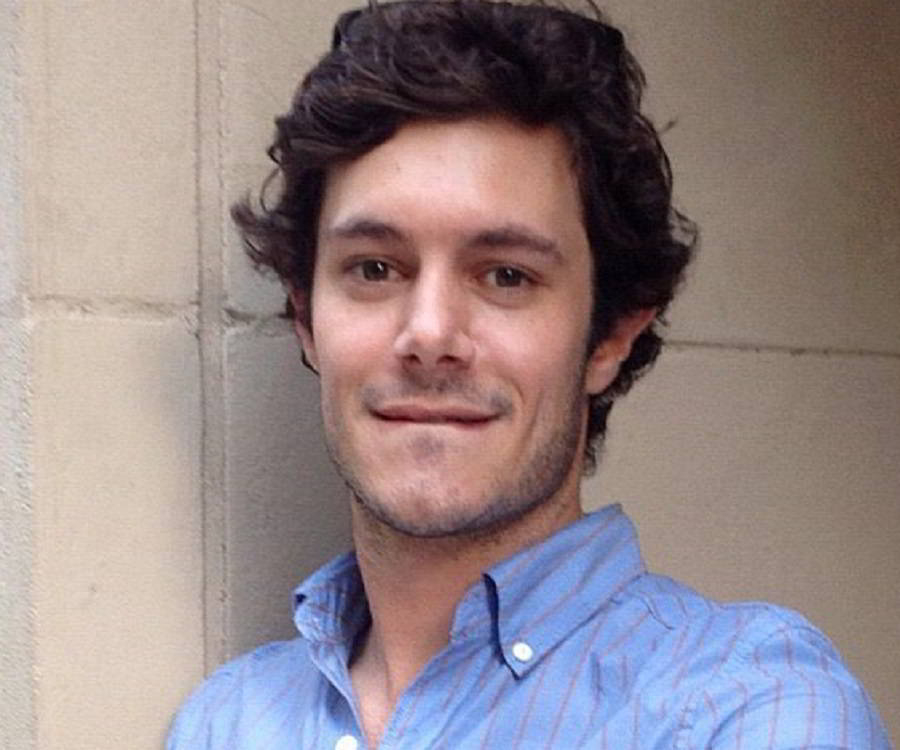 Lovelace
Adam Brody went on to star in the film Lovelace (2013), a biopic about a porn star from the 70s. As many on in the Alt-Right have discussed, there is a direct involvement between Jews and the Porn industry. The question is, why would Hollywood spend millions to make a biopic about a porn star? Again, not unlike The Goldbergs, are they hoping to retcon something for the discovery of goys? Was "Deep Throat" an historic moment? They're making movies about porn movies now? Well, I guess remakes are the best we can hope for. But the idea that Hollywood would attempt to make porn stars sympathetic characters (especially with Lovelace being a former prostitute) is laughable. Not having seen Lovelace, there isn't much to comment on plot-wise. It would seem that the producers needed a Jew-presenting Jew actor for role of Harry Reems, and Brody was the only option. Guys like Brody have been hanging around Hollywood since the beginning. Before him it was Jason Biggs. Before that, Broderick. Before him? Elliott Gould. Jews probably sensed that their involvement in porn was bound to be exposed (no pun intended), and so they figured they'd spin it with Lovelace before it got "Weinsteined". Of course, Deep Throat reportedly earned over 600 million worldwide, so perhaps Jews would want to celebrate that with a film that introduces it to a new generation. It' also worth mentioning that the previous movie dedicated to the Porn industry was Boogie Nights. Does anyone recall the abundance of Jewish characters in that film? Me neither.
Hart of Dixie
Rachel Bilson went on to do something much more meaningful and subversive: Hart of Dixie (TV show). It's about a New York doctor who is randomly placed in the deep south with a bunch of country folks. Not surprisingly, she learns as much about life as they learn about avoiding death. As we've come to expect, the message to goy viewers is that southern people need a rootless cosmopolitan to take care of them. It's the Jews way of telling viewers a) how southerners "are" and b) contrasting them with a New Yorker. I find this to be a rather powerful medium for Jews to send a message to the goyim who aren't aware of their agenda. Since the everyday goy will no doubt identify with the town folk and not Bilson, her character can effectively tell the viewer how to act. How to think. How to feel. Hart of Dixie is arguable more subversive than a porn biopic because it sneaks in as a good-natured family show but seeks to unravel the fabric of white society. Too extreme? Let's take a look at the creator of Hart of Dixie, who also wrote for the O.C.: Leila Gerstein. Surprised? This show was more Jewish than Seinfeld.
The Jew Clue
A pattern has become all too recognizable: if a Jew is recruited to act in a TV show or film, there's a very good reason. If the average viewer doesn't realize it's a Jew (they normally don't), then you can bet that there's a message for the goyim. Like Biggs in American Pie, telling the teens that it was all a normal high school experience. That "one time in band camp" or the fate of the pie are not based in reality. And yes, I understand that Hollywood is rarely based in reality. However, if we the viewer doesn't identify with the setting or the plot, the message won't work. I would argue this goes further back than Hoffman in The Graduate, to even John Garfield. We know Jews are almost always behind the screen (writing, producing, directing, groping). But whenever they try to thrust one onto the screen (with the exception of Woody Allen), you can bet there's a message. It's a clue that the goyim are being subtly re-educated about themselves and their values.